Information for trainees
Before coming to Sweden!

Before embarking on the adventure that is a traineeship there are some things to be sorted. We have collected some useful information that you might need before you go.
Working as an IAESTE trainee is more than a job. It also gives you the chance to explore a country, its culture and people. In Sweden we have seven local committees (LCs) – from Lund down south to Luleå up north. The students in the LCs work on a voluntary basis and will make sure that you enjoy your stay. They will connect each incoming with a Swedish student buddy. Your LC will guide you and invite you to different kinds of social activities.
It is a pleasure for us – IAESTE Sweden – to welcome you to our country and to your traineeship! We very much look forward to seeing you soon.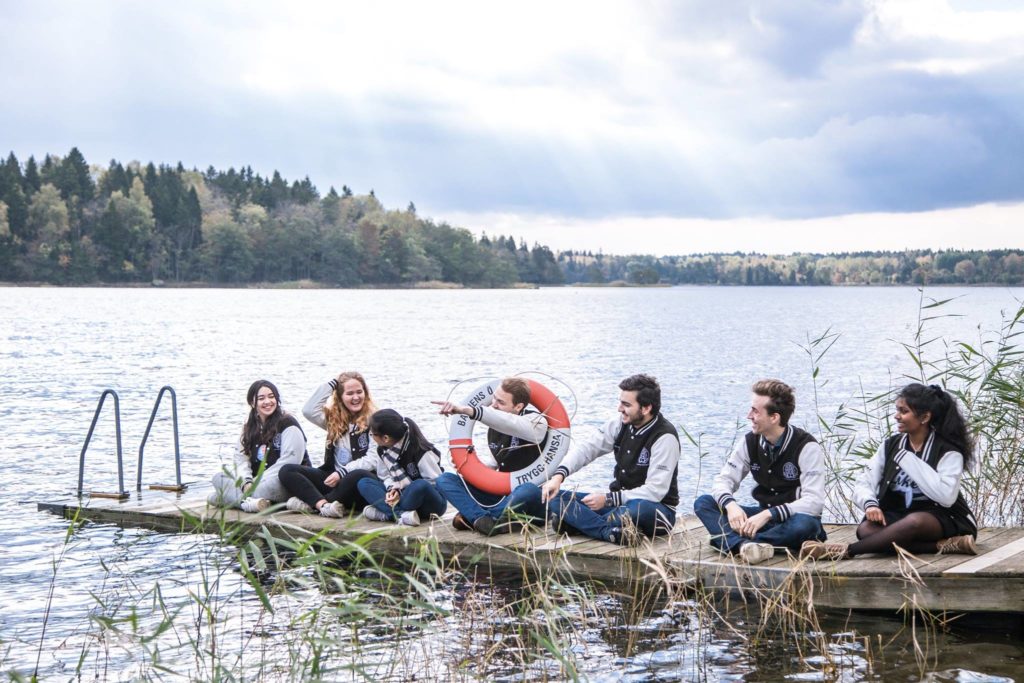 Useful information
Work permit/Residence Permit/Visa in Sweden
a) EU/ EEA-citizen trainees
Citizens from EU member countries plus Norway, Iceland, Liechtenstein and Switzerland do not need any work permit. Swiss citizens do however need to register their residency with the Swedish Migration Board, if staying more than 3 months. Please ask IAESTE Sweden for more info regarding this.
b) Trainees from all other countries
IAESTE Sweden will apply for your work permit and visa. After the application has been processed, which may take 1-3 months, the Swedish Migration Board will send the permit to the nearest Swedish embassy. Depending on which country you come from, you may be required to leave fingerprints and wait for the so- called UT-card to be delivered before you could enter Sweden.
Please check with the Swedish embassy about the regulations for your specific country – for citizen of some countries it is possible to travel into Sweden without the UT-card and then collect it after arriving in Sweden. When collecting the work permit in the embassy you should bring your passport, N5s and Introduction Card – but please also double check with the embassy which documents they may require.
Health care
112 is the emergency number. It's free of charge from everywhere. Ask for the police, the fire department or an ambulance.
The emergency ward is called Akutmottagning, where you should go when in need of emergency care, like a broken bone.
Visit a Vårdcentral (Health Care Centre) if you are in need of a non- emergency health examination or advice. Health Care Centres may also handle issues of a psychiatric nature. In case hospital treatment or certain expertise is needed, the Centre can refer to relevant hospital care. 
For free medical advice you can dial Sjukvårdsrådgivningen phone nr 1177, they can also help you with where you should go. 
Insurance
It is your responsibility to make sure that you are fully insured against illness, accident and death for the whole duration of your stay – your insurance must cover both work and leisure time. Please bring your insurance documents to Sweden. Contact the IAESTE office in your home country for more information about insurances. Your local IAESTE committee in Sweden will always provide you with help in case of illness, accidents, etc.
Salary and taxes
In Sweden, salaries are usually paid with one month delay: work done in August (for instance) will not be paid for until the end of September, usually around the 25th. Sometimes, companies may be open to negotiations on this and make earlier payments though – please speak to your employer directly for more information.
Trainees will have to pay income tax in Sweden, unless the salary is paid as a scholarship (these exceptions would be stated in the o-form). Tax deduction is usually 20% if training period is less than six months – in these cases students do not need to make any declaration of taxes before leaving Sweden. If your internship is longer than 6 months, you will be required to make a declaration before leaving Sweden. Please ask your employer or IAESTE Sweden for assistance.
The personal ID number (personnummer) is crucial in Sweden – you will need to bring this number for ID purposes for instance when visiting a bank, a tax office or when you sign a housing contract. IAESTE Sweden will apply for your personal ID number in advance.
Money – banks, credit cards and cash
Banks are usually open 9:30 am to 3 pm, but many have extended opening hours one day a week.
All major international credit cards are widely accepted in Sweden, even in most small restaurants and shops. In fact, some shops and restaurants do not even accept cash payments, so make sure to bring a credit card you can use before receiving a Swedish one.
The ATMs in Sweden are blue and Labeled Bankomat. The currency is Swedish Kronor (SEK).
Living costs
This gives you an idea of the cost of living in Sweden. Prices below are approximate and given in Swedish crowns (9,50 SEK = 1 US dollar (May 2019)).
Loaf of bread  15-40
Cheese/kg              80-150
Coffee 1/2 kg       20-40
Milk/litre                 8-10
Beer 1/2 litre at pubs  35-90
Cinema ticket      90-150
Soccer game                          >100
Lunch at restaurant          70-120
Dinner at restaurant         150 upwards
Public transportation card (Gothenburg/Stockholm) 500-900/mont
Accommodation
Accommodation will usually be arranged by your local committee and in some occasions by your employer. Because of the difficult housing situation in the bigger cities in Sweden, we cannot guarantee accommodation close to work – you may have to commute 30-60 minutes to and from your workplace. Rents are generally higher in the larger cities.
One will usually have to pay the rent for a full month, even if one only stays in the apartment for parts of the month, unless a different agreement has been set. The rent must be paid in advance each month. Make sure to ALWAYS sign a contract with the landlord before transferring any money. It is not unusual to have to pay a deposit before moving in – this may equal 1-3 months rent. If leaving the flat or room in proper shape, you will of course get the deposit in return when moving out.
Before inviting guests, please inform, and ask for permission, from your landlord.
If arriving early, you may need to stay in for instance one of Sweden's many Youth Hostels before regular accommodation is available. Please never make any payment before seeing the flat and/or signing a contract, unless IAESTE Sweden could guarantee everything is in order.
Work hours and summer holidays
From July to early August it is holiday season in Sweden, which means most companies close, more or less, for 4-6 weeks. A workweek is Monday to Friday 40h/week and working hours are normally 8-5 with an hour break for fika (coffeebreak) and lunch. 
Useful links
Information about Swedens culture, tourist attractions and sights – www.sweden.se
Swedish Migration Board and information about embassies – www.migrationsverket.se
Taxation –  www.skatteverket.se